According to the latest industry rumors, the DJI Inspire 3 appears to be a potential candidate for release date in September 2020. It is also the same date that the Mavic 3 drone is scheduled for a launch date.
Recently we wrote an article that the Mavic 3 drone is rumored to have a brand new foldable arm design which features two motor arms attached to the propeller bars. At first glance, it does look like a design for the third installment of the Inspire Series.
Although, considering the fact how expensive Inspire 3 drone is due to large upfront cost for quadcopter alone, including camera gears and setup that you need to operate it effectively. The idea of Inspire 3 becoming a reality is very slim.
But that's probably what DJI wants their audience to think by keeping their project down low and surprise them with Inspire 3. The recent FCC filing indicates the Inspire 3 will be far much bigger, faster and packed with strong performance compared to its predecessor.
It is hardly a surprise that DJI is bidding to protect its market turf by rolling out a number of brand new consumer-graded and premium-graded drones by end of 2020, mainly Inspire 3 and Mavic 3 that a lot of professional remote pilots are hoping for.
Inspire 3 Release Date: September 2020
As I previously mentioned that the Inspire 3 release date conflicts with Mavic 3 release date. This is mainly because both drones are very strong candidates for an online-only virtual event hosted by DJI on September 26th 2020.
The new design change suggests that Inspire 3 could be the next drone. DJI released Inspire 2 in 2014, while they launched Mavic 2 Pro / Mavic 2 Zoom more recently in 2018. Thus there's even greater support that the Inspire 3 will be coming out this fall.
Although, do not get your hope down. For what we all know that the new design change could also mean the company is making changes to how the next Mavic 3 drone will function. They have been shifting their innovative gear as of lately and there's not a lot of official information regarding Mavic 3 and Inspire 3 yet.
For some of you who are wondering what the Inspire 3 drone will look like. We have included some renderings of the new camera drone along with some potential specifications: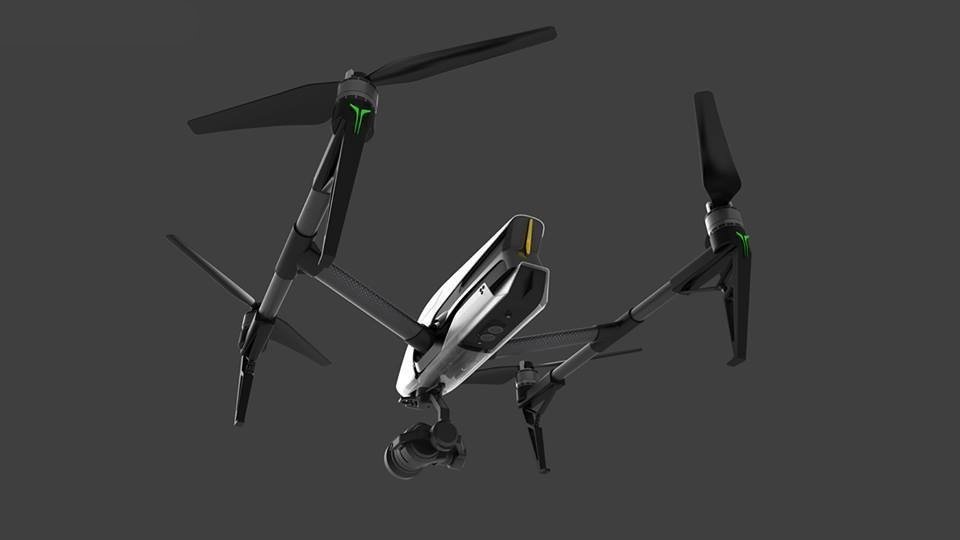 Below is list of Inspire 3 specifications as per latest insider industry rumors:
Upgraded camera module.
Video resolution 8K UHD @ 60 FPS
Video resolution 6K UHD @ 60 FPS
H.265/H.265 @ 200 MB/S
UHS-II
3DLut
D-Gamut
D-Log
3DNR
PIV
EI Mode
exFAT
Apple ProRes
PCIe 3.0/4.0
Inspire 3 Drone and Mirrorless Cameras
Some professional remote pilots are wondering if the new DJI Inspire 3 drone will have the capabilities to fly with mirrorless cameras on it. Currently the X-T3 is too heavy to be flown by Mavic Series, so attention has shifted to Inspire Series which have been known to fly quite heavy payload depending on the setup.
Furthermore, the X-T3 camera will give users the ability to adjust the camera via remote controller. To reinforce this, DJI announced DJI X-Port during DJI Airworks in 2019 which is a standardized gimbal that makes the entire payload integration easy and smooth.
The Mavic 3 drone will not be able to do any of these stuff due to weight limitation and less payload capabilities compared to Inspire Series. If all of these happen to be true that DJI is actively working on Inspire 3, we might be able to use the X-T3 camera in conjunction with the drone.
Inspire 3 release date is scheduled on September 26th and is one of the potential candidates. It has been a while since DJI revisited the Inspire Series. We will have to wait a few months before getting our hands on this brand new badass camera drone. Stay tuned for more Inspire 3 news.