The DJI Inspire 3 is a recently leaked upcoming drone currently in the works by DJI, a Chinese-based drone manufacturer. This quadcopter is the successor of the Inspire 2, a premium-grade camera drone designed for the professionals. The original Inspire drone made the first debut in 2014 and the second iteration came in 2016.
It has been 4 years since the Inspire 2 hit the market and professional aerial photographers are wondering when will DJI Inspire 3 release. As of now, there is no official information when it will come out. But there have been hints that DJI might be launching Inspire 3 drone by end of the year as indicated by the recent news that they are rolling out at least three known drones and an unnamed drone this year.
The DJI Inspire 3 continues the same design appearance as the predecessor. But, it is expected to come with tons of upgrades such as longer flight time, improved maximum remote control distance, smarter tracking feature, better camera quality and more. Rumors are saying that the DJI Inspire 3 will possess camera capabilities up to 8K at 60 FPS or higher, depending on the Zenmuse Camera System.
As I mentioned previously that the release date is mostly speculative with a high probability that Inspire 3 drone will be coming out by the end of 2020. We did manage to scourge around for information about DJI Inspire 3 specs and features. Without further ado, let's find out what are the upgrades this flying beast is getting.
What are the expected DJI Inspire 3 Specs?
While there isn't a lot of information regarding the DJI Inspire 3 specs, we found rumors that this drone will have improved flight time and expanded maximum remote control distance. In addition to that, a number of existing features are getting upgraded and the introduction of a dedicated transmission system. This drone is more than likely to carry a 8K UHD camera that delivers in both RAW + JPG format.
DJI Inspire 3 Specs Expectations:
Flight Time:

36 Minutes (Dual Batteries)

Max Control Distance:

8 Miles

Video Camera Resolution:

8K UHD @ 60 FPS

Video Bitrate:

200 MB/S

Footage Format:

RAW + DNG + JPG

Forward Camera:

Yes

Active Track 3.0
Obstacle Avoidance:

360° Sensors

Dedicated Transmission System:

Yes

Maximum Flight Speed:

50 MPH

Weather Resistance:

Yes

Water Resistance:

Yes

Color Options:

White & Gray, possibly Black & Chromium as premium options.
What is DJI Inspire 3 Price?
As of now, the price tag for Inspire 3 isn't confirmed. Using the information from DJI marketplace, the Inspire 2 goes for around $3,000 with a 4K UHD camera that captures at 60 FPS and has approximately 25 real-time minutes of flight time. To gauge the price of Inspire 3 drone will be difficult since DJI commands premium charge for their quadcopters.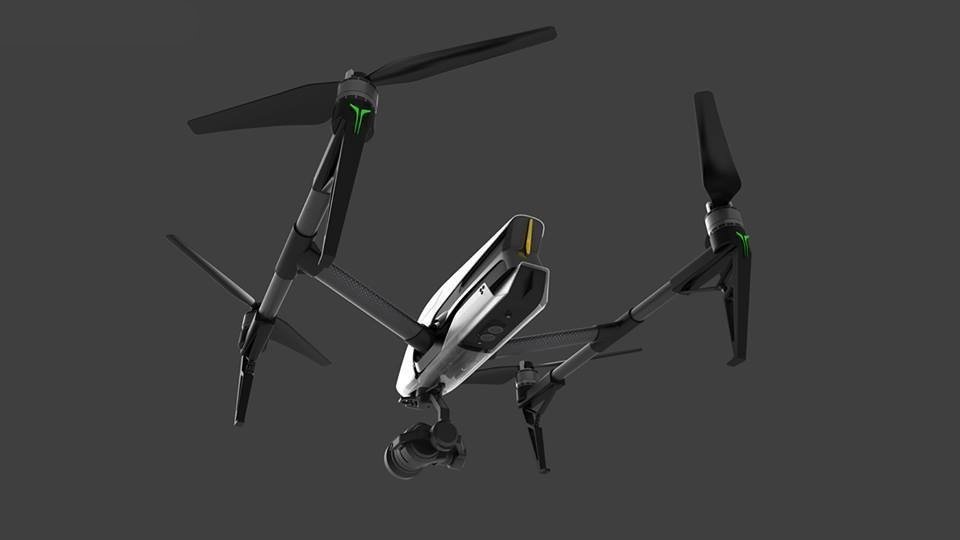 However, if we were to guess the price tag of DJI Inspire 3 and to account for the number of upgrades like 8K UHD camera, 360° Sensors and improved flight performance. It is likely we will see Inspire 3 drone to have a starting price of $4,500 to $5,000. Especially it is especially marketed towards professionals who make money off selling photography and using it for commercial purposes.
What do you think of DJI Inspire 3 drone that's scheduled for release date by end of 2020? Are you excited about it? Let us know by commenting below. Stay tuned for more rumors, leaks and information about DJI Inspire 3 drone. Happy flying!