Android 10 has so many good reviews that after reading them, you want the obvious: download and install. But this process is not always that simple, and there are different ways to achieve the final goal. At the end of the day, we want to answer the same question: How to install Android 10?
We decided to do something to give an answer to this issue. Here you have an easy guide to download and install Android 10. We are going to check step by step what you have to do from scratch to have the new version of this OS.
One disclaimer: depending on the recovery software you have and the Custom ROM you finally choose, it is possible to find variations between some of the steps. We are giving some general guidelines selecting some of the available options.
Can You Install Android 10 on Your Phone?
The first thing you have to do is to check if your phone model has compatibility with Android 10. We recommend doing this with the Treble app that is available in PlayStore. It is important to know that not all phones support upgrading to Android 10.
You have to check what Android 10 you want to install. We selected for this article Android GSI treble, but there are other exciting options like Android AOSP. Just try to do a little research and know the specifics of each version before deciding.
Samsung products are the standard for Android, and most of its models have compatibility with Android. There is a considerable amount of these phones from the last years that supports and allows us to install Android 10, but not all of them. The official list is not short, but if you have some doubts, just visit the official Samsung website.
Downloading The OS
To install Android 10, you have to visit the official page and check for the version for your model or search for a custom version. The problem with this second option is that sometimes the hardware doesn't respond appropriately. Some cameras were reported not working correctly because of this.
It is essential to make this decision knowing what is best for your device and then install Android 10. You just have to do what is best for you and the phone you have.
Install Android 10 From Scratch
It doesn't matter if you have a clean installation of Android, a company Custom ROM or a custom ROM like Blackbird. The usual first step to install Android 10 is to upload Recovery Mode. You have to turn off your phone with at least 70% of the battery charged.
For this, we recommend software like Team Windows Recovery Project TWRP 3.2.3-0, but you also have options like OrangeBox. Both will do the job to help you handle the situation,
Step 1: Create a Recovery Plan
You need to do an entire backup of your phone with the option "Backup" using a USB OTG device that you will disconnect after the process is over. To go into "Recovery Mode" you have to do the typical button combination that is volume up + on/off buttons.
Then, you will choose the option "Wipe" and "Format Data." You have to confirm action writing "yes" to erase and clean the files from your cell phone. After the first cleaning is ready, try to perform "Advanced wipe" or something similar. Never check Micro SD Card or USB OTG options; otherwise, your files can be erased. Finally, you will swipe your finger to the right to confirm.
Step 2: Create a Partition
Once you're ready, you have to go back to the first screen. You'll need to plug in your MicroSD or USB OTG and then select Install – Select Storage and go to the device where you have the backup.
At this moment, you should go for the Vendor Creator, which is the base of all the processes: creates a partition to install new information. With the new partition ready, you should unplug the USB OGT device and perform a reboot to be sure that the process is ok.
Step 3: Install Project Spaget
Your next mission will be installing Project Spaget archive. This is the last step before installing the Android 10 file. Important: every model has its installation archive, so if you don't find that for yours, maybe it is the moment to resign.
In the third and final step, you will have to use the IMG file to proceed. You will go to Install – Install Image and then be sure that you select the correct IMG. You'll receive a confirmation check to reboot again, and after this last process, you will finally start enjoying Android 10.
Final Thoughts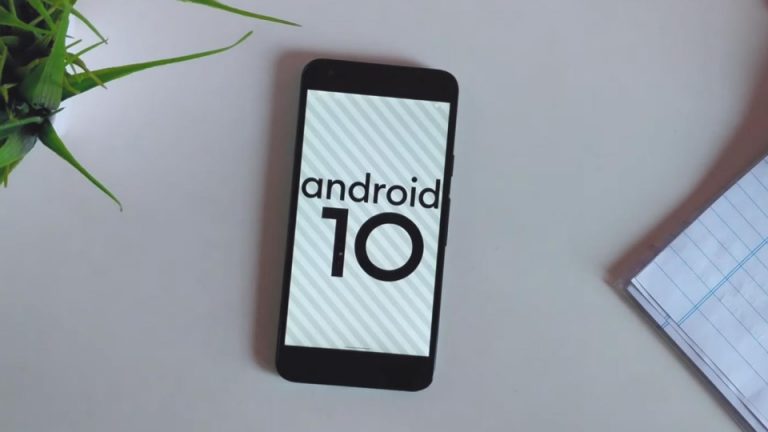 To install Android 10 looks simple but is not that simple. There are different applications for "Recovery Mode" and various sources and custom Roms. We encourage you to investigate what is the best shot for you and then proceed to install.
If you finally go through all the process, you will be able to experience all the new stuff that Android has in this version and make your own opinion about the new things.