It appears that DJI is rolling out Robomaster S2 Tank. They are introducing a brand new educational drone, or known as Robomaster S2. The expected release date is on March 9th. The world-class drone industry revealed teaser images, featuring new parts of the educational and modular remote-controlled robot.
Although, it doesn't seem DJI is rolling out any new drones soon after getting beaten by Autel Robotics with their brand new 8K UHD camera drone. So for now, DJI is holding back their drones and most likely upping their specs to regain foothold in the consumer market.
According to rumors, the release date for DJI Robomaster S2 tank is scheduled to launch on March 9th.
Robomaster S2 Tank Specifications
The new Robomaster S2 Tank will come with a number of upgrades over its predecessor. While these specifications aren't official, it is what we have gathered from deep diving on the leaked images. The most likely specifications that the Robomaster S2 Tank will be featuring:
Entirely different design.

Expanded Intelligent Armor Sensor for improved sensing.

Special Grab Hand

FPV Camera with 120° Field of View

Enhanced User-Assembly Function
Along with similar features and specifications from the original Robomaster S1 Tank.
Robomaster S2 Tank Price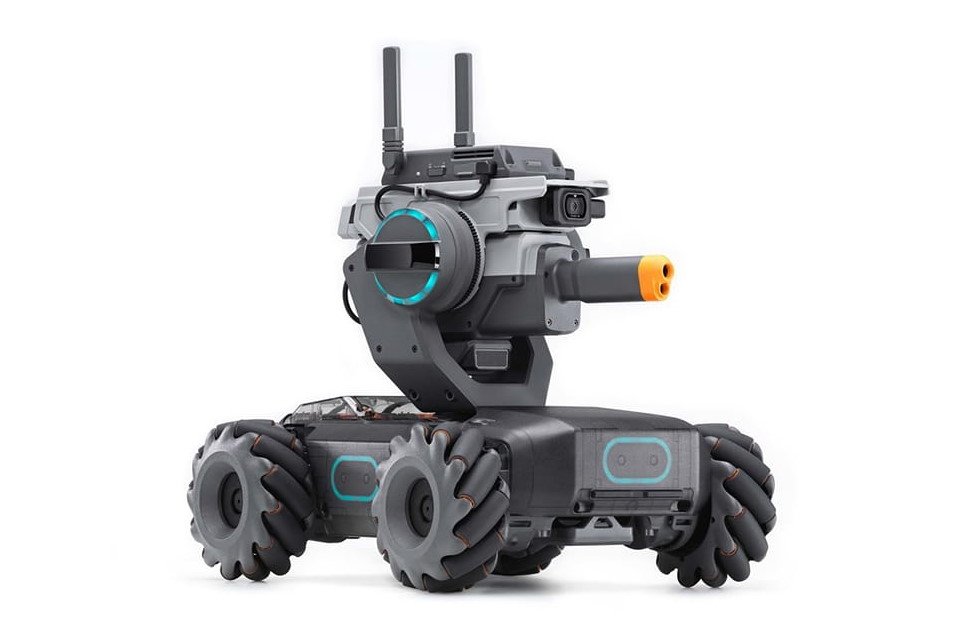 As of now, it's too soon to tell how much the new Robomaster S2 Tank will cost. The original Robomaster S1 Tank has a starting price tag of $539. So, to account in the improvements that DJI is adding to the new Robomaster S2 Tank, it's likely the starting price will be between $650 to $750.
It's the latest move from DJI to expand into the educational market to scoop a share of the potential customer base. What do you think of the new DJI Robomaster S2 Tank? Are you excited about it, or do you prefer flying drones like DJI Inspire 3 and DJI Spark 2? Let us know!