Welcome to our iPhone battery tips & tricks guide to extending your smartphone's lifetime. What's the most important technology to any mobile device? If you guess screen quality, size, storage space or cloud services, you are wrong. It's the battery because without it, your mobile device doesn't run.
No matter how advanced or smart your mobile device is, without a working battery your smartphone is basically like worthless scrap that you probably can just throw it in the junkyard for free.
Apple recently made major steps to improve your iPhone battery life, specifically with the XR and XS versions. But these battery tips & tricks also work on older iPhone models all the way to 7 Plus.
To be honest with you, I love my iPhone and I use it all day long — texting, making the calls, playing my favorite game, watching some weird videos on YouTube and such. But battery performance can be quite a hassle on older iPhone Models.
Once your iPhone battery reaches 30% in 3pm to 4pm, it can be a huge pain in the ass. So, if you came here to take advantage of our guide on tips & tricks to extend your iPhone battery lifetime. Stick around with us to learn what you can do to improve your battery situation.
iPhone Battery Tips & Tricks to Improve Right Now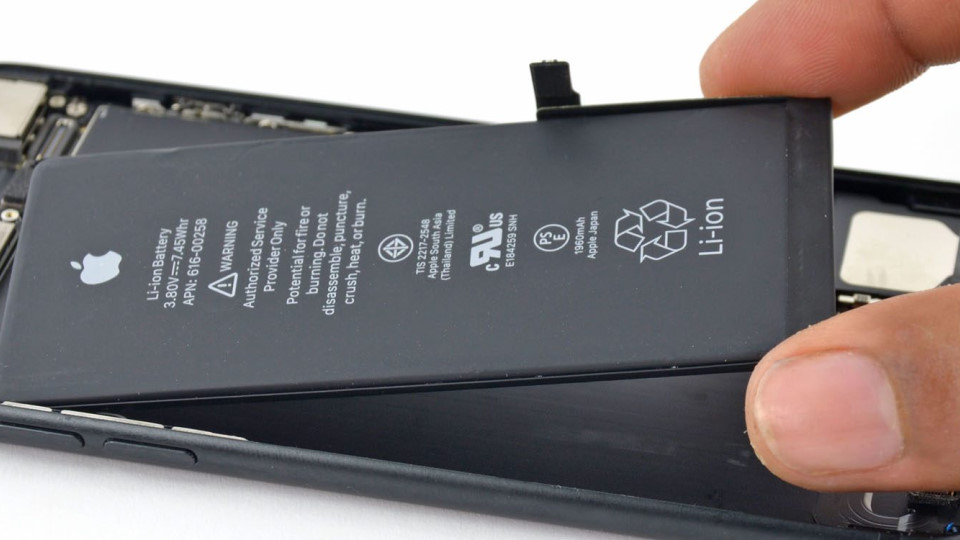 We included 15 iPhone battery tips & tricks that you can do right now to improve the duration. Not only will you be able to keep your iPhone running for a much longer time, but improve performance as well!
Most of these tips & tricks are super easy to do. When all tips & tricks are done cumulatively will result in an impressive bump to your iPhone's endurance. Remember, without a working battery, your phone is useless as a piece of scrap.
Without further ado, here's a list of top 15 best iPhone tips & tricks to extend your battery lifetime right now…
1. Enable Wi-Fi Assist
By default, Wi-Fi sucks a ton of battery from your iPhone while it is desperately trying to take a hold of Wi-Fi signal even when it only has one bar. To prevent this, simply enable Wi-Fi Assist on your iPhone. It will automatically switch over to your cellular data connection when the signal strength gets too low.
Although, this tip means you will have to use more of your data plan. To enable Wi-Fi Assist, do this:
Go to Settings > Cellular

Toggle Wi-Fi Assist to ON
2. Enable Low Power Mode
iOS 9 came with a brand new feature that lets you turn your iPhone in Low Power Mode. This feature will automatically turn off all the apps in the background when your iPhone reaches 20% battery power and even more at 10%.
However, did you know that you can enable Low Power Mode at any time you want to? This is a great trick to further converse the battery lifetime. To do this, simply follow the steps:
Go to Settings > Battery

Toggle Low Power Mode to ON
3. Disable Motion Effects
By default the parallax effects eat up quite a portion of your iPhone battery. This feature is done when you move your iPhone around and the screen makes movement which gives in-depth effect to the flat icons. The process of motion effects requires graphic capabilities in order to produce the effects. Simply disable the motion effects by following these steps:
Go to Settings

Navigate to General > Accessibility > Reduce Motion

Toggle the switch to ON
4. Disable Dynamic Backgrounds
Another nifty feature that these iPhones come with are the wallpapers which feature subtle movement in them. Granted, they do look cool but they eat up a small portion of your battery. In my opinion, I like still images better than dynamic images. So, if you want to further converse your iPhone battery, do this:
Go to Settings > Wallpaper

Select a new wallpaper from "Stills" selection.
5. Enable Auto-Brightness
By default, increased screen brightness eats up your iPhone battery fast. This is true for all phones because extra light that's required to illuminate the screen takes more energy which drains the battery quickly. To enable auto-brightness on your iPhone, simply navigate to Settings:
Go to Settings > Display & Brightness

Toggle Auto-Brightness to ON
6. Reduce Screen Brightness Manually
One of the best iPhone battery tips is to reduce screen brightness manually. Which is also done via settings:
Go to Settings > Display & Brightness

Reduce Brightness Level by adjusting the slider
7. Turn off Bluetooth
Latest iPhones come with Bluetooth 4.1 which is dubbed as Bluetooth Low Energy or BLE. That feature consumes less power than older models that use standard Bluetooth which eats up a lot of power. If you are using older iPhone models, you will want to turn off Bluetooth by swiping up from the bottom to bring up the control center. Tap the Bluetooth button so that it turns off.
8. Turn off 4G
The 4G is truly a blessing of modern mobile networks that is keeping all of us connected. But it uses way more power compared to 3G networks. Luckily, any iPhone models that can connect to a 4G network also can still connect to a 3G network anywhere you go. So, if you are running on low power and a fast Internet isn't important to you at the moment. You can disable 4G. To do this follow these steps:
Go to Settings > Cellular

Voice & Data, select 3G.
9. Turn off Wi-Fi
Wi-Fi is another feature that we actually don't need when going out. But it is important when we are sitting in our home or offices as they don't consume our data plans. As I mentioned previously, having Wi-Fi on all the time will eat up your iPhone battery fast because it is constantly looking for Wi-Fi to join.
To disable Wi-Fi, just swipe up from the bottom to bring up the Control Center and tap on the Wi-Fi button to disable it.
10. Disable Background App Refresh
Background App Refresh is a feature in iOS that enables the apps to learn when you check them often. Which lets the apps predict when you will check them out and see them pinning right to their serve before you do. This pulls the data and has it ready for you right when you open the app. It's a nice feature, except it drains the battery fast since it runs in the background.
To disable background app refresh, follow these steps:
Go to Settings > General > Background App Refresh

Toggle Switch Off
11. Turn off App Location Services
I love App Location Services and I think they do really come in handy. Basically, this lets the apps know where you are based on your GPS or via Wi-Fi triangulation. Although, it drains the battery quite quickly. Unless you use this service for emergencies like Safe360 (for family members & friends), this probably won't do you any good.
So, to disable App Location Services, do this:
Settings > Privacy > Location Services

Toggle Switch Off
12. Turn off System Location Services
Even if you tweaked individual app access to your phone Location Services doesn't mean you can further extend battery lifetime. The main core of iOS uses location services for other functions which is pretty much pointless to you. So, to disable system location services, just do these steps:
Settings > Privacy > Location Services

Navigate to System Services

Toggle Switch to Off
13. Turn "Hey Siri" Off
Disabling Siri is one of the must-do iPhone battery tips to conserve and extend lifetime. Siri is an artificial intelligence that is working in the background all the time by default on iOS. She is waiting and watching at you until you command her to do something at your pleasure. So, if you aren't using Siri, she is just hogging up a little teeny portion of your phone battery. To disable Siri, just follow these steps:
Settings > General > Siri

Toggle Switch to Off
14. Turn off "Push" on your Email Accounts
There's actually 2 ways you can set your accounts to check for new emails. In fact, they can push in real-time or fetch every 15 minutes. By default, push consumes more power. Therefore, you should switch to Fetch as it doesn't take up too much battery because it pings to the server less often. To make these changes, follow these steps:
Settings > Accounts & Passwords

Fetch New Data

Select Fetch for each email account
15. Purchase iPhone Battery Case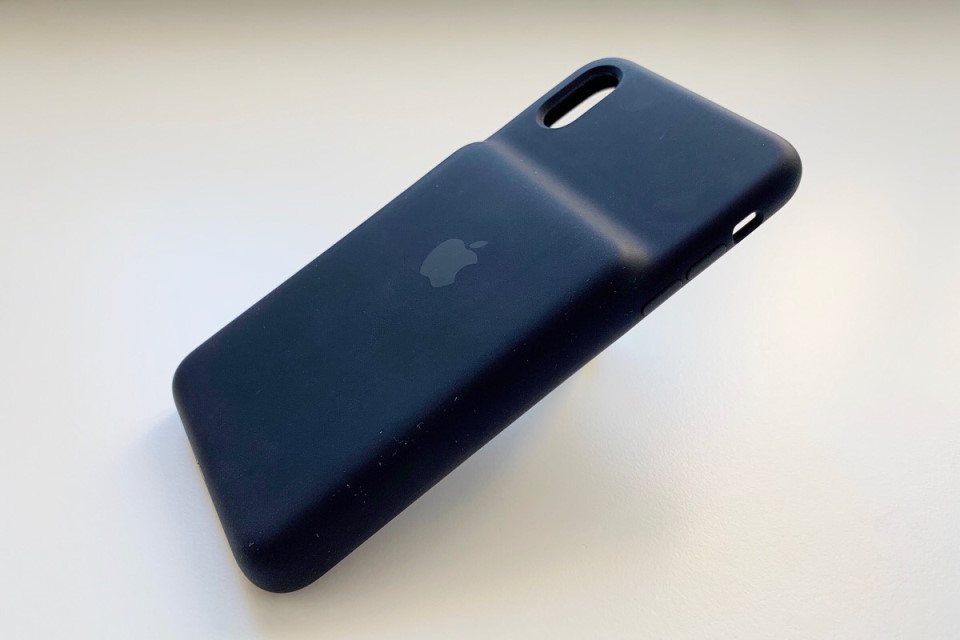 If your iPhone still dies faster than Steven Segal in the Executive Decision. Then, it is likely that your best bet is to purchase an iPhone battery case with charging abilities. Not only a battery case will protect your iPhone but doubles (and in some cases, triples) your battery lifetime.
Amazon comes with ton of great deals to extend your iPhone battery lifetime. So, be sure to check them out if solving your iPhone battery issues is a high priority. Extending your battery lifetime has never been easier than ever before thanks to our top best iPhone battery tips & tricks!
If you are shopping around for smartphones, I recommend exploring our phone section such as BLU G9 Pro and Moto G7 Power. Let us know if our iPhone battery tips & tricks helped you extend your phone battery lifetime. Stay tuned for more updates on upcoming gadgets that's just right around the corner on Gears Deals