Apple Watch Series 3 brought out a lot of innovative features that changed the way we look after ourselves with its built-in tracking system and keeping us hooked to our smartphone.
This smartwatch is the most popular in the market and the company isn't even trying to reinvent the wheel at all. However, the biggest changes as you can see with the introduction of Apple Watch Series 3 is focus on fitness and built-in cellular connectivity.
At a starting price tag of $299, it is quite expensive for a smartwatch with cellular models. Of course, that means the battery will take a hit when it is using LTE connection. Nevertheless, it is one of Apple's best attempts at developing a standalone smartwatch.
In this in-depth Apple Watch Series 3 review, we will cover important points that you need to know about design, performance, features, and such. This smartwatch has been around for quite some time and is still going strong mainly due to popularity.
But are you willing to make some trade-offs? Stick around with us to find out if Apple Watch Series 3 is the perfect smartwatch for your daily needs.
Apple Watch Series 3: Design and Build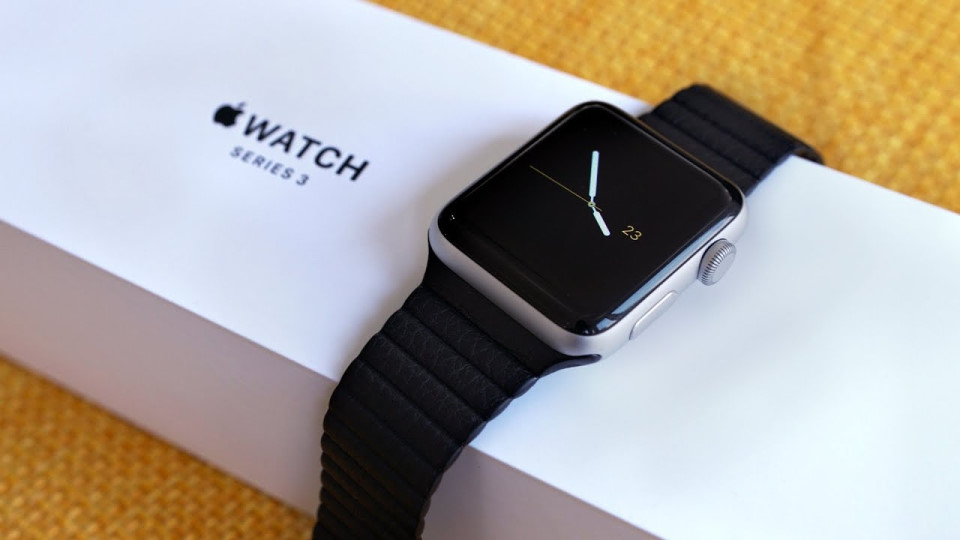 On the first impression, Apple Watch 3 Series is a high-quality smartwatch that encompasses sleek and professional design appearance. The case of the smartwatch has the same size as the Apple Watch Series 2. Although, the size increased by a measly 0.25mm which is around that thick of two sheets of paper.
Apple Watch 3 Series comes with a soft band that you can easily strap it around your wrist. To power on this smartwatch, simply press and hold the red button for a few seconds and it will power up, ready for use.
The display on this smartwatch is actually a multi-frequency antenna and comes with built-in eSIM to keep things slim and lightweight. In addition to that, Apple opted to integrate brand new W2 wireless chips to deliver faster Wi-Fi and Bluetooth speed as well as improved power efficiency.
While Apple Watch 3 Series is impressively compact and lightweight, it doesn't change that much from its predecessor. The only noticeable change that we can see from a design perspective is the red dot on the digital crown.
We aren't sure what is the reason behind it. All it does is indicating that you have the LTE version of the smartwatch. In previous models, they used to have a separate button below the crown. Although, it is nonexistent on Series 3.
If you are an avid swimmer, you can keep this smartwatch on your wrist. In fact, Apple Watch Series 3 is built to be water-resistant so that you can swim in a pool. But Apple doesn't recommend going any further below shallow depths.
There are two different types of Apple Watch Series 3, non-cellular and cellular which comes in 38mm and 42mm, with a starting price tag of $199 and $299, respectively. They come in various colors such as gold, sliver, and space gray.
Apple Watch Series 3: Performance and Battery Life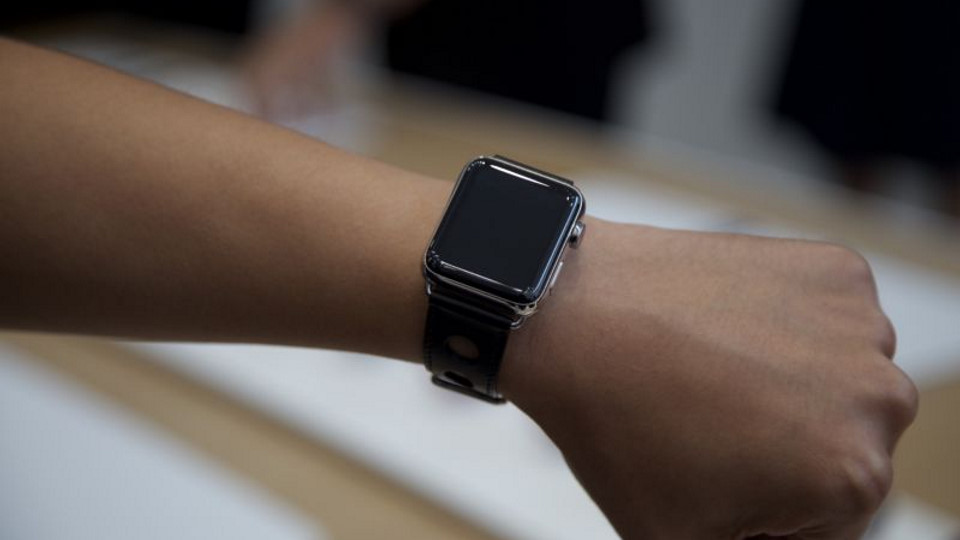 One of the main advantages for using cellular-model Apple Watch Series 3 is that it allows you to take calls, reply to messages, talk to Siri and even access maps without a phone nearby.
This allows you to have a seamless experience wherever you go. It's pretty easy to set up a cellular connection for this smartwatch. All you have to do is pair with your iPhone and enter the last four digits of the primary account holder on your cellular plan.
Once that part is done, your smartwatch will start receiving LTE from cellular towers near you. While this will make your life easier without the need to keep your hands to your phone all the time, there is no app to measure how fast LTE goes on the watch itself.
Although, the speed of LTE does feel like Wi-Fi, despite some people who bought Apple Watch 3 Series reporting some connectivity issues. Which is completely normal for any watches or devices that use Wi-Fi connectivity.
I haven't experienced any connectivity issues, but then again I live in an urban city which is why I didn't get the chance to witness it. If you were to live in a rural area where it's known to have some weak or no cellular coverage, it probably will be more likely to occur.
The call quality is crystal clear and precise. I got the opportunity to chat with my friends and family members with this smartwatch. None of them knew that I wasn't calling from my phone and when I told them that I was calling from my watch, they thought it was pretty darn awesome.
Making a phone call is pretty easy. All you have to do is navigate to the Call App then scroll through your contacts and select the person you would like to chat with. If you are not using any Bluetooth headset, you can talk directly into the watch.
The built-in speaker is similar to your average speakerphone and I was able to maintain a conversation while driving my car. Plus you can reply to text messages via Siri. Although, typos will happen sometimes which is inevitable.
Apple Watch Series 3 with built-in cellular support will allow you to stream upwards to 40 million songs via Apple Music without the need to be tethered to an iPhone.
That makes the smartwatch even useful if you are working out and want to keep your phone in the locker safely, even at home. The built-in streaming capabilities lets you select any music of your choice and tap to start playing.
When it comes to performance, the Apple Watch Series 3 is much faster compared to Fitbit Ionic. However, because it is incredibly fast, specifically with loading third-party apps and navigating around, you will have to pay close attention to be able to tell the difference from Apple Watch Series 2.
Battery-wise, on a single charge the watch can last for up to 18 hours. But if you are not using cellular data, it's possible to get close to 2 days of working time with moderate use.
However, a simple 15 minutes outdoor run with GPS activated and 20 minutes phone call will easily result in 25% battery drain. Which means you will definitely have to recharge the battery every night.
If you happen to find yourself using LTE more often than anticipated, you might find yourself needing to perform emergency charges there and there. While this smartwatch is great for anyone who doesn't want to be stuck with their phone, its primary role is to serve as a digital watch.
Apple Watch Series 3: Features
The Apple Watch 3 Series brought a lot of new features. In fact, it is integrated with a barometric altimeter which is used to help track elevation and stairs climbed. With built-in WatchOS 4, Apple is beefing with a number of fitness features, GymKit compatibility and advanced heart rate tracking.
You can view your heart rate directly from the display. The recovery heart rate measures how quickly you return to normal after an intensive workout is definitely a nice new feature to have.
Along with the heart rate tracking capabilities, Apple is looking to embrace for potential medical use cases. This smartwatch will be able to notify you if it detects increased heart rate when you are not active.
When it comes to standard heart rate measurements, Apple Watch Series 3 holds up pretty well against dedicated fitness trackers with built-in heart rate monitors. When I tested Apple Watch Series 3 to measure heartbeat rate, it did a solid job and stayed on par with wrist-based heart rate trackers.
Although, Series 3 does not measure heartbeat rate continuously outside of exercise, mainly because it is needed to preserve battery life. Which means you will get periodic measurements that offer a good snapshot of your heart health.
But that does not mean it is accurate unless you get a wrist-based heart rate tracker that measures your heart activity 24/7.  For example, Fitbit Ionic and Fitbit Alta HR were able to measure my resting heartbeat rate at 60bpm and 57bpm, respectively.
On the other hand, the Apple Watch 3 Series measured my heartbeat rate at 74bpm, which is a huge difference. Just because I didn't wear the Series 3 to bed and need to recharge due to short battery lifespan, compared to dedicated fitness trackers.
Out of all its core built-in apps, the Workout app definitely was the most changed feature. You will be able to track high-intensity interval training without the  need to separate each exercise. Just swipe right on the watch face and hit it to start recording a new activity.
Apple Watch Series 3: WatchOS 4 Software
The Apple Watch 3 Series brings an entire new intelligent software dubbed as WatchOS 4. This software smoothen some of the rough edges, such as smart activity coaching and reminding you to take a 30-minutes walk at the end of the day to meet your goals.
While the Apple Watch 3 Series boasts expanded fitness capabilities, the WatchOS 4 is packed with tons of features. For instance, it features new watch faces such as Kaleidoscope and animated screen like Toy Story characters. They are definitely fun, but not really a game changer.
Though, the Siri watch face is pretty cool because you can see date and time on the top right of the screen. It allows you to access Siri and the rest on the watch face consists of your daily incoming and outgoing like appointments, photos, reminders and such.
It's easy to use Siri since it works pretty well with the smartwatch. Ask Siri questions, open apps, call your friends or family members and send texts, all by voice. Sometimes, Siri will tell you to use your phone to perform more advanced requests.
Apple Watch 3 Series built-in third-party ecosystem is packed with juicy content and far more advanced compared to their competitors. Android and other brands lag behind the big titles. They are also pretty frustrating to navigate around and very limited in choices.
Why Buy Apple Watch Series 3
If you are wondering whether to buy the Apple Watch 3 Series, we think you will love this smartwatch for a number of reasons. Aside from it being a pricey smartwatch, it focuses on making strides from the predecessors.
The Apple Watch Series 3 dramatically enhances the strengths of its predecessors to deliver lighting fast speed, integrating health and fitness features. As far as the user experiences goes, this smartwatch is much streamlined compared to their competitors.
In terms of design, there's not much of a difference. Although, if you are willing to spend $299 for a cellular model then it might be well worth the price. Apple Watch Series 3 is great for anyone who doesn't want to be stuck with their phone on their hip.
Alternatively, you can buy a GPS-only model which is around $100 cheaper. It does have slower loading time and doesn't come with other advanced functionality that cellular-based models have. But one thing for sure is that you will have longer battery life with GPS-model since it doesn't use LTE connectivity at all.
Apple Watch Series 3 is the latest example of Apple pushing the boundary to create a true standalone smartwatch. But I think we all can agree that it is just another accessory for your phone.
Apple Watch Series 3 Review: Final Verdict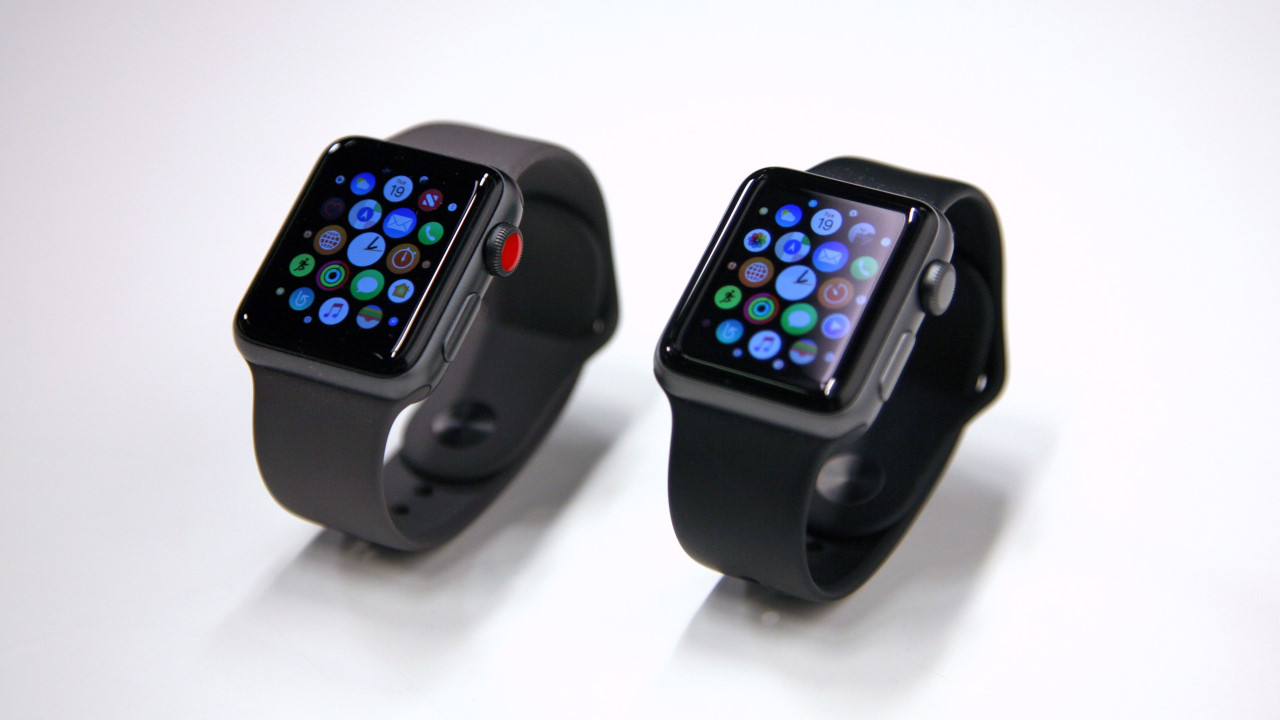 As we come to the conclusion of our in-depth Apple Watch Series 3 review, you are probably asking yourself is it worth buying the smartwatch. If you are looking to streamline and make your life easier, the cellular-based smartwatch is the way to go.
Of course, Apple Watch Series 3 introduces a number of improvements such as faster speed, better performance, and improved capabilities in various areas. It is capable of measuring your heartbeat rate and such to keep yourself healthy.
We likened Apple Watch Series 3 as the best smartwatch under $300 for anyone who is looking to upgrade their fashion style. In addition to that, a smartwatch that gets the job done without putting that much of hassle.
The Review
Apple Watch Series 3
The Apple Watch Series 3 dramatically enhances the strengths of its predecessors to deliver lighting fast speed, integrating health and fitness features. As far as the user experiences goes, this smartwatch is much streamlined compared to their competitors.
PROS
Slim and sleek design.
Easy to wear.
Stylish.
Packed with features
Faster and powerful performance.
Review Breakdown
Durability

0%

Performance

0%

Features

0%

Design

0%

Pricing

0%