DJI has launched a brand new portable and considerable smaller sized foldable camera drone dubbed as Mavic Mini. This is their latest smart camera drone which aims to cater beginners, hobbyists and recreational remote pilots.
DJI Mavic Mini is literally packed with tons of features, yet the size of this flycam drone is merely around half of its grand sibling, Mavic Pro. I was lucky enough to have my hands on this portable camera drone, realizing how powerful and potential it has to offer.
After performing several flight tests, I decided to write an in-depth DJI Mavic Mini review to help the next generation of remote pilots like you make a conscious decision. While there's plenty of drones to choose from, I am a firm believer of getting your hands on products with the best quality.
The Mavic Mini isn't your standard-graded camera drone compared to popular brands like Holy Stone HS720 and Ruko F11 Pro for instance. But it's better than most of these camera drones like Potensic D85 and Snaptain SP510 for instance.
I hope you will find my in-depth DJI Mavic Mini review helpful and informative. If you have any questions about this cool flycam drone, feel free to drop a comment at the end. Without further ado, let's get the propellers spinning.
Introduction to DJI Mavic Mini
As a part of the DJI Mavic Mini review, this drone is introduced as a spin-off of Mavic Pro. It features a compact design, yet still powerful enough to deliver impressive flight performance, range, and tons of intelligent aerial features that takes your whole flying experience to a new level.
Drones have been around in the consumer market for quite a while. However, they have become popular as of recent thanks to technology evolution and the introduction of smart camera drones that made flying even easier for anyone without prior flight experience.
This portable flycam drone is designed to cater beginners who want a relatively lightweight quadcopter, mainly for recreational and traveling. It focuses at being minimalist while offering flexibility and tools that experienced remote pilots are also looking for.
In this part of the in-depth DJI Mavic Mini review, I will be covering the following specifications that you need to know:
Design and build.

Camera quality.

Flight time and range.

Flight performance.

Intelligent features.
Whether you should buy DJI Mavic Mini is ultimately your choice. But as I mentioned previously that I am a firm believer of being able to get your hands on high-quality gadgets that gets the job done.
DJI Mavic Mini: Design and Build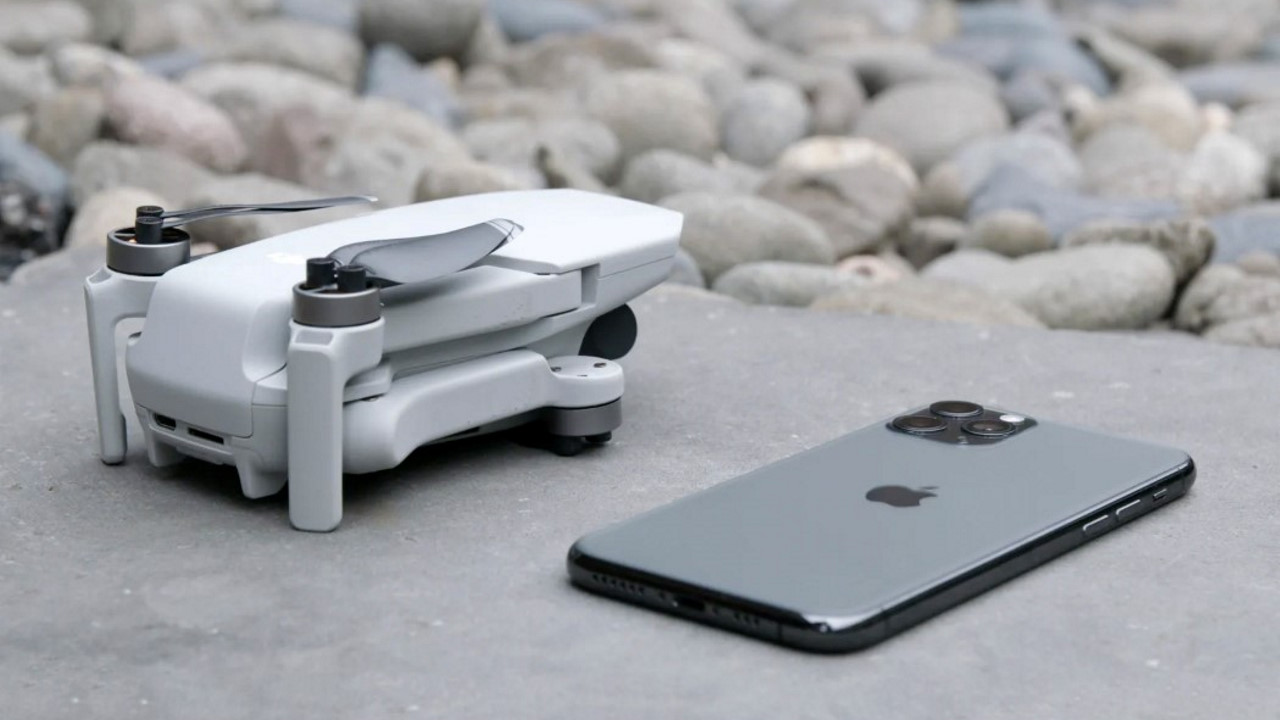 Aspiring travelers and recreational remote pilots who are looking for a lightweight, yet powerful flying companion will absolutely love DJI Mavic Mini for a number of reasons.
This foldable flycam weighs merely 0.55 lbs or 250 grams, which means you do not have to register it under Federal Aviation Administration (FAA) at all. The size dimension of DJI Mavic Mini as it follows:
Folded – 5.51 x 3.22 x 2.24 inches (L / W / H).

Unfolded – 6.3 x 7.95 x 2.16 inches (L / W / H).
This camera drone comfortably fits on my palm of hand and admittedly, it does look adorable considering how small and compact it is. I am more impressed with DJI's engineering prowess as they are able to pack powerful cameras, advanced chips and a number of other things while cutting the size to half of Mavic Pro.
The battery is located on top of the drone, which features two quick-release thumb grips when you push them against to remove. Furthermore, the motor arms are completely foldable. The front arms move forward while the other two back arms move backward in a radius direction.
Design-wise, DJI Mavic Mini is a drone that is supposedly to be durable and resilient against rough impact. The material which manufacturer used to craft this camera drone is made with aluminum for improved durability.
That being said, it only weighs 250 grams which also helps with DJI Mavic Mini overall durability and resilience. When it's folded, the motor arms and solid external body framework does all the work to keep its internal competence secured.
It also comes with protective gears such as camera gimbal to help absorb incoming shock and keeps camera secured, which is the most valuable component.
DJI Mavic Mini: Camera Quality
DJI Mavic Mini comes with a built-in 2.7K HD camera that is mounted on a 3-axis motorized gimbal which provides superior stability, control and ensures fluid video animation. This flycam drone takes the quality of stills and videos to the next level and here's why.
First of all, DJI Mavic Mini makes it easy to do complex shots with a few taps. They are called QuickShot modes, which features automated flight modes such as Dronie, Circle, Helix, and Rocket.
Upon tapping one of these flight modes, DJI Mavic Mini will start recording the video and fly the preset flight path while your friends and yourself can perform cool tricks or just to add special effects to capture your audience's attention.
Another advantage that DJI Mavic Mini has to offer is ultra-precision cinematic footage. In this flight mode, the speed and movement of the flycam drone is slowed down in order to enhance precision and stability, which makes it useful for flying in narrow or complex spaces.
It is capable of recording 2.7K HD videos at 30 frames per second as well as capturing stills at mouthwatering 4K UHD. Which makes DJI Mavic Mini one of the most desired camera drones for beginners and those who want a lightweight gadget that is around the size of a smartphone.
DJI Mavic Mini: Flight Time and Range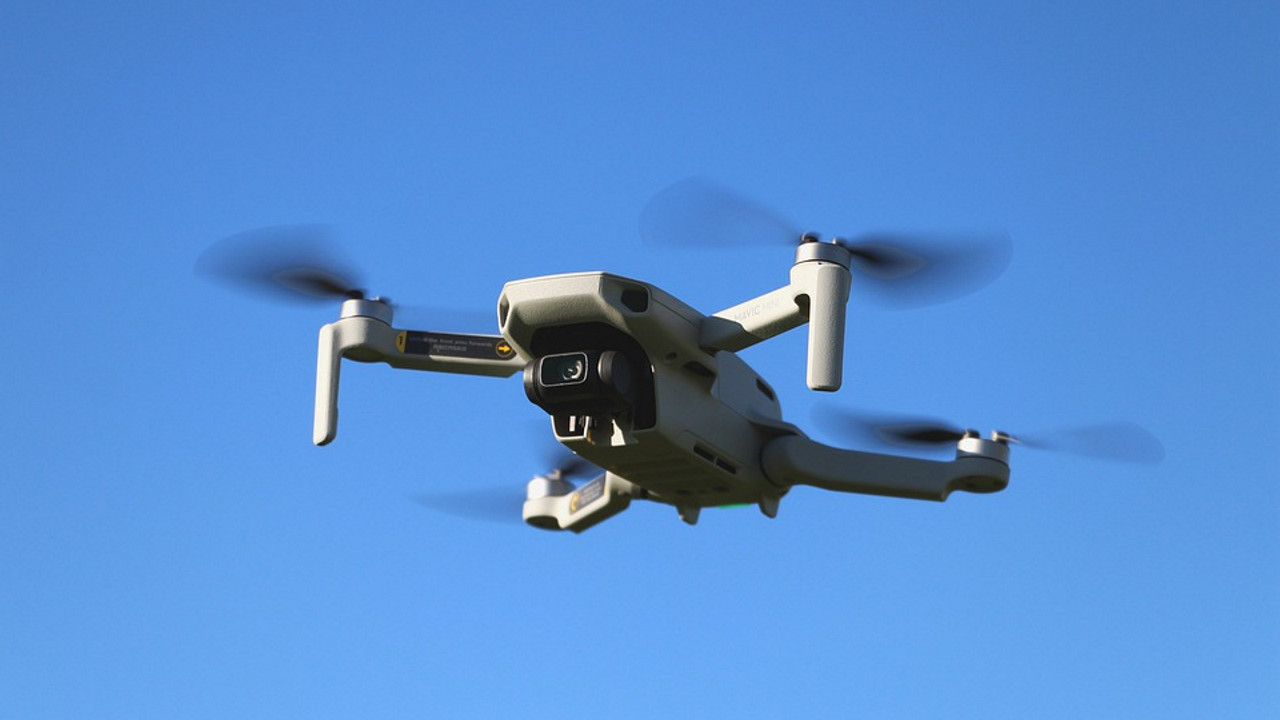 Anyone who is experienced with piloting drones will tell you that flight time and range is essentially important as quality of camera. Without a long flight time and limited control range, you really can't do pretty much.
Fortunately, DJI reinvents the wheel by making the Mavic Mini smaller and increasing the total flight time to 30 minutes. Which is a major improvement over Mavic Pro that has a total flight time of 27 minutes.
The extra 3 minutes of flight time allows you to fully enjoy by staying airborne longer and capture videos from a bird-eye perspective without having to land anytime soon. In addition to that, the Mavic Mini drone has a maximum range of 2.5 miles or 4,000 meters.
It has a shorter range compared to bigger DJI drone models, but it's unlikely you will ever have to fly further than 2 miles as frequency transmission signals have the tendency to fall off at that point.
Furthermore, most travelers, beginners and recreational remote pilots do not fly their drones that far which is also why it's unlikely you will ever reach maximum remote control distance. But that's a good thing because the large range helps ensure strong connection for smooth flight experience.
DJI Mavic Mini: Flight Performance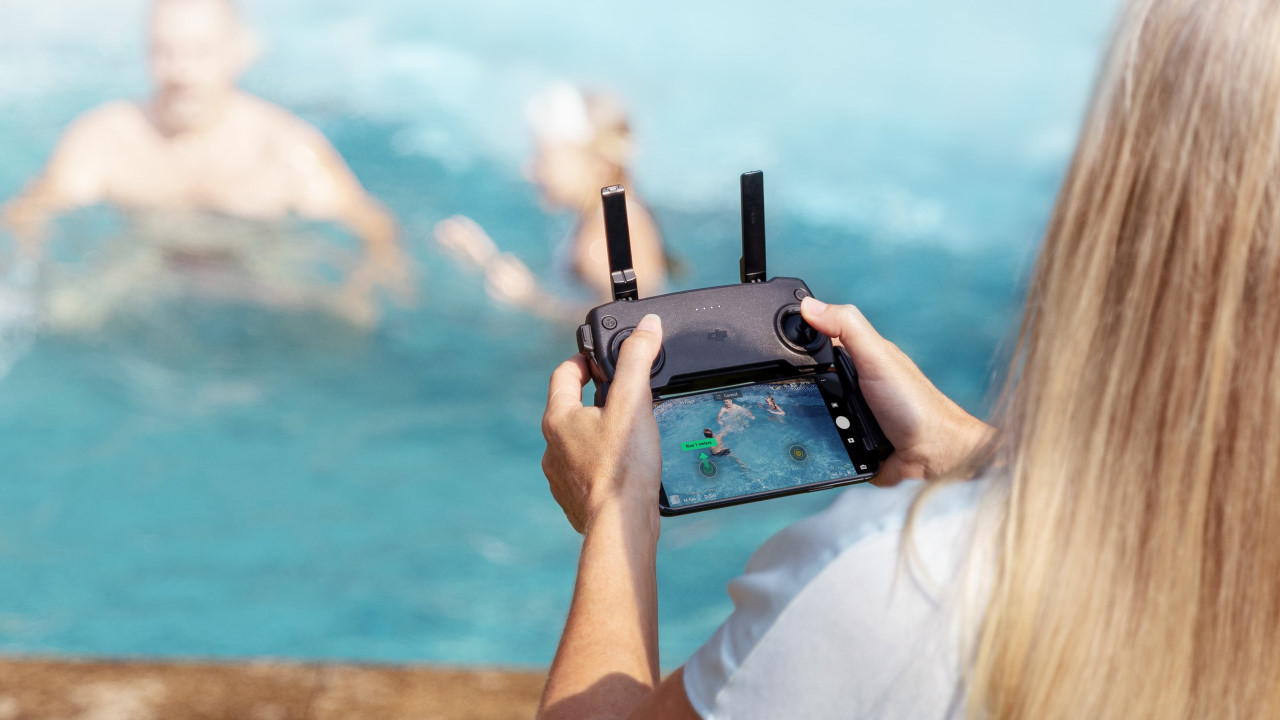 Probably the first thing that comes to your mind is whether a Mavic Mini drone is capable of handling moderate to heavy winds with ease. This is actually true for all drones regardless of size, but the faster drone can deliver, the better it will perform against the winds.
DJI Mavic Mini is no exception that will be able to handle strong winds with ease since it has a maximum flying speed of 29.8 miles per hour. Bigger drones such as Mavic Air and Mavic 2 Pro are performance-packed and come with higher maximum flight speed.
Regardless, the Mavic Mini's relatively moderate flight speed makes it incredibly easy to perform aerial maneuvers. Beginners who have never flown a drone before will absolutely love how easy it is to fly Mavic Mini.
The remote controller is responsive and consistently keeps strong connection to the drone that helps deliver smooth and precise aerial maneuvers. In fact, it uses enhanced Wi-Fi for precise connection to maintain a steady stream of signal.
While the Mavic Mini drone has a moderate flight speed, I don't recommend flying it in winds that are stronger than 8m/s or it will struggle as it fights against headwind. For optimal flight experience, flying the drone is best when the weather isn't snowing, raining or blowing at 8m/s.
DJI Mavic Mini: Intelligent Features
Almost everyone wants to have their hands on a smart camera drone that can do the job themselves without any input from the remote pilot. DJI Mavic Mini happens to be the drone that falls into this category.
There's so many intelligent features that this flycam drone is packed with. As I mentioned previously, the Mavic Mini comes with QuickShot modes which features preset flight modes that automatically start recording videos when you pick a mode.
But there's even more than just QuickShots. The DJI Mavic Mini drone is capable of being recalled via Smart Return Home. When you launch the drone, it will automatically record home points and remember the location.
The Smart Return to Home function will automatically command Mavic Mini to fly roughly 50 meters upwards and start flying back to home in a straight line. Its built-in sensors will detect incoming obstacles and make adjustments as it navigates in the airspace.
While the Mavic Mini drone is smart enough to do everything on its own, it doesn't come with an Active Track which is quite unfortunate. If DJI were to do that, they would have to increase the size of the Mavic Mini in order to accommodate it.
Regardless, this flycam has everything a beginner and traveler needs in order to showcase their journey experience with the audience.
Why Buy DJI Mavic Mini
Smart camera drones have become popular as of recent and it is no wonder why so many people want to have their hands on a flying gadget. So, why should you buy DJI Mavic Mini over other camera drones?
For starters, DJI have been around for quite some time and they are the leading industry in drones. They have perfected their engineering and consistently deliver high-quality camera drones packed with durability, precision, features and most importantly, ease of use.
Mavic Mini is an incredibly affordable camera drone packed with tons of performance improvements and high-quality camera that lets you capture 4K stills and 2.7K videos with precision. Its 30 minutes flight time and relatively long range solidifies the drone as a beginner's choice.
This entry-level quadcopter captures most of what beginners, travelers and recreational remote pilots have in common: simple, easy to use, packed with performance, and a lot of features to keep them company.
DJI Mavic Mini Review: Final Verdict
As we come to the conclusion of in-depth DJI Mavic Mini review, I can assure you that this is one of the best smart camera drones I have ever flown. It's packed with a lot of features such as QuickShot Modes, Smart Return to Home, and built-in sensors for improved flight safety.
If you are looking to get started with your drone journey, Mavic Mini is a great pick to go for thanks to relatively long flight time, great camera quality, and impressive durability for longer lifespan and protection against rough impacts. If that's anything of interest to you, I recommend checking out our top 5 best drones under $300 for beginners to get started.
I hope you found my in-depth DJI Mavic Mini review helpful and informative. If you have any questions about this cool flycam drone, let me know by dropping a comment in the comment section below. Happy flying!
The Review
DJI Mavic Mini
Mavic Mini is an incredible affordable camera drone packed with ton of performance improvements and high-quality camera that lets you capture 4K stills and 2.7K videos with precision. Its 30 minutes flight time and relatively long range solidifies the drone as beginner's choice.
PROS
Affordable
Good Flight Time
Easy to Fly
Lightweight
QuickShot Modes
Good Control Distance
Durable
Low Maintenance
CONS
No ActiveTrack
No Gesture Mode
Forward Sensors Only
Review Breakdown
Durability

0%

Flight Time

0%

Flight Performance

0%

Camera Quality

0%

Features

0%

Pricing

0%